Catastrophic fires in tunnels have resulted in loss of life, significant asset damage and operational interruption. The ignition and spread of fire in rail applications remains one of the most important design and engineering challenges for tunnel owners and operators. For this reason both infrastructure and tunnel engineers are actively looking for materials with innovative flame-retardant properties, and solutions to reduce the spread of flames, temperature, smoke – and ultimately save lives.
WeRail Group have partnered directly with the tunnel owners and operators for over a decade to recognise their key 'current' challenges, interests and investment areas. In summary 'Tunnel & Metro Fire Protection 2021', is a series of technically lead webinars for the global rail community. The series focuses specifically on design, material, engineering solutions and technical innovations for improved fire performance of rail assets. WeRail Group have an established world wide leading position in delivering events, critical updates and digital content for the tunnel and tunnelling sector; and for this project we are thrilled to be partnering with the major Infrastructure stake holders to deliver high-value, practical and technical information to address their precise business needs.
2021 PARTNERS

Fire Protection Systems In Tunnels: Issues And Directions
Fire in road and rail tunnels spreads very rapidly due to radiation. Charged particles are reflected from the internal surfaces of the tunnel, making it act like a clay oven. Hot gasses accumulating in the tunnel can lead to a flashover. Improper use of ventilation in an emergency can lead to "ventilated oven conditions", increasing the convection effect and allowing the fire to gain intensity and spread inside the tunnel. A fire in a tunnel should therefore be controlled in its early stages, in order to limit its spread.
Not all tunnels are provided with service tunnels connected to the main tunnel, and sometimes the driving distance for emergency vehicles can be relatively long. The electrification system to trains inside the tunnel needs to be de-energized by the people with the proper jurisdiction, authority and knowledge before manual fire fighting can be organised. Interventions may also be delayed by the difficulty involved in identifying the fire area due to heavy toxic fumes, extremely high temperatures, obstructions, derailments or unknown hazardous materials. Considering the above, property damages resulting from a fire in a tunnel can be very significant, including both tunnel structure, vehicles and track.
Tunnel owners and operators are confronted with the problem of rising costs for tunnel safety
Protect The Tunnel Structure And Minimise Damages On The Tunnel
Hampering Fire Spread To Adjacent Objects
Facilitate The Work Of The Rescue Services
Improvement of The Self Rescue Conditions for The People Inside The Tunnel
Structural and organisational measures: escape tunnels, escape areas, smoke extraction, concepts for stopping, rescue concepts
Accurate and timely fire location
Automatic triggering of interactions to control traffic, to assess the risk at the site of fire, to control ventilation and alarm emergency services
Automatic control of extinguishing systems to hold down the fire control temperature until the emergency services can be deployed
Interactive webinar sessions offer a unique opportunity for a focused audience with shared investment interests to benchmark best practice and explore solutions to critical challenges. Hosted by industry experts each webinar focuses on a single issue.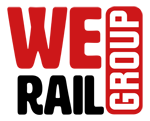 Keeping Your Audience Engaged!
If you are interested in hosting or sponsoring a webinar or virtual workshop as part of Tunnel & Metro Fire Protection Webinar Series 2021 please contact us on info@we-rail.com
USA +1 (313) 799 2911 or Europe +44 (0)7932 631 029
Engage Your Target Audience
Host the most advanced, innovative, online Webinars and virtual events with multiple speakers and fully interactive attendees.
Easy Set-Up And Registration
Customize and brand your webinar advertising and registration forms. Retain registration management if you would prefer; collect delegate names, job titles, email addresses and telephone numbers.
Present With Confidence
We host via a cool, state-of-the-art, trendy, all singing all dancing platform! It is simple and intuitive for presenters and has advanced interactive capabilities for attendees from desktops, laptops, mobile devices, and conference rooms.
Chat: Set private and group panellist chat settings for attendees and panellists
Q&A And Polling: Manage and share audience input in Q&A dialog box where attendees ask questions, either live audibly or text answers
Attendee "Raise Hand": Increase attendee engagement by allowing virtual hand-raising
Attention Indicator: Track how engaged your audience is with your content and which viewers show the most interest
HD Video And Audio
Multiple live video presenters and panellists can share their webcam and interact with the audience; If you'd prefer, you can remain unseen, or just post a profile picture.
Live Broadcasting
We can broadcast live across all social media channels including Facebook Live, YouTube and LinkedIn integrations.
Full Featured Host-Controls
Mute/unmute panellists, and promote attendee to panellist, giving them audio and video capabilities for enhanced engagement.
Reporting & Analytics
Get reports on registrants, attendees, polling, engagement levels and Q&A for follow up.
On-Demand Viewing
Host larger-scale events with help from our team, including planning, rehearsal and live support.